Enhancing the Lives of People with Intellectual and/or Developmental Disabilities for over 55 Years
Welcome! The Sarah Bonwell Hudgins Foundation supports dynamic programs for intellectually and/or developmentally disabled individuals at the Sarah Bonwell Hudgins Center located in Hampton, Virginia.  The Foundation believes in a philosophy of a more inclusive environment for those with disabilities.  We invite you to explore our web site to find out more about the Sarah Bonwell Hudgins Foundation and our efforts to enhance the lives of our special population.
Tick Tock Around the Clock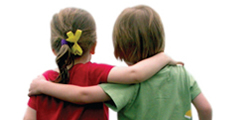 "Tick Tock Around the Clock" operates the Child Development Academy's inclusive program for children six-weeks to twelve-years-old in the Richard M. Bagley, Sr. Child Development Center. The program is open to the public for children with and without disabilities.
read more >
Our Center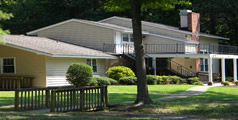 The campus includes residences, a vocational/industrial center, a commercial kitchen/cafeteria, a gymnasium, a pool, and an inclusive Child Development Center.
read more >
Explorer Post 140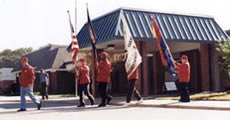 Boy Scout Explorer Post 140 is the largest special needs scouting unit for adult men and women in the United States. The activities are for adult men and women with intellectual disabilities (ID).
read more >